Call for LCC Festival Proposals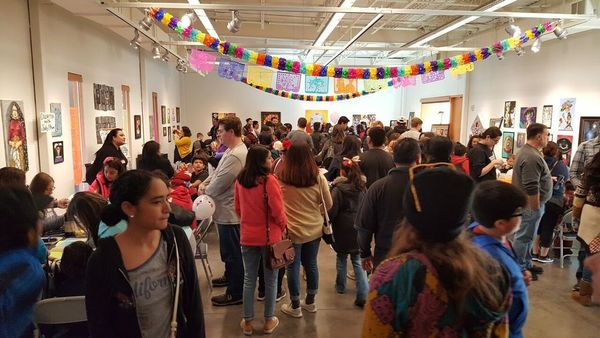 The Latino Cultural Center is seeking proposals from Dallas-based Latino/a arts and cultural organizations and/or artist collectives for the following service: a Dia del Niño Festival on Saturday, April 25, 2020, 11 am to 4 pm.
Eligibility:
Preference will be given to Dallas-based Latino/a arts and cultural organizations and/or artist collectives that have worked to plan Latino/a family-oriented cultural festivals in Dallas and the greater North Texas region.
Submission guidelines:
Please submit a minimum 150-word description with a fee proposal, including organizational mission, proposed artist(s), and previous experience working with Dallas and regional Latino/a arts and cultural venues and/or organizations. All proposals must be submitted to Benjamin Espino, Manager, Latino Cultural Center via email: benjamin.espino@dallascityhall.com.
Submissions will be accepted beginning Friday, January 24, 2020
Submission Deadline: Thursday, January 30, 2020
Selected candidate will be notified by email on Friday, February 7, 2020
About the Latino Cultural Center:
As a division of the City of Dallas' Office of Cultural Affairs, the mission of the Latino Cultural Center is to serve as a regional catalyst for the preservation, promotion and development of Latino/a and Hispanic arts and culture. Designed by internationally-recognized Mexican architect Ricardo Legorreta, the 27,500 square foot facility features a 300-seat auditorium, outdoor plaza, and two galleries spaces.
OCA vision: An equitable, diverse, and connected community, whose residents and visitors thrive through meaningful arts and cultural experiences in every neighborhood across Dallas.